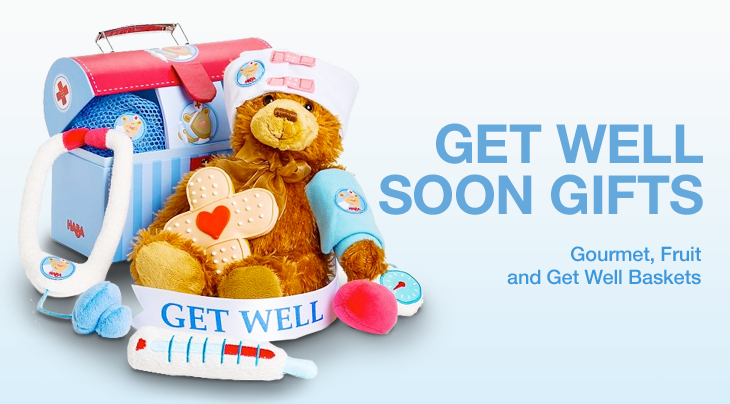 Get Well Soon Gift Basket Delivery
When a cheerful visit is not possible to do, sending a get well soon gift basket can be exactly what they need. A gift basket filled with fruits, hot teas, honey, comforting gourmet soups will send them on a speedy recovery. By lifting their spirits and filling their tummies with comfort foods your loved one will be up and running in no time, feeling happy and energetic again. When you send one of our get well gift basket you are letting them know that you are thinking about them and providing them with essential nourishment and comfort foods that their bodies need and desire.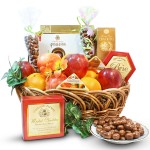 The get well fruit baskets are particularly treasured if the patient is unable to physically go to a store or market to purchase the fruits for themselves. Try our Fruits, Cheeses And Sweets Gift Basket. Filled with delicious assortment of fruits and gourmet chocolates of chocolate covered almonds, Chocolate covered raisins, Large box of truffles with verity of cheese, cheese spread and crackers.
When a patient is in the hospital spending lonely hours resting in bed it is a nice thought to add a book, magazine or a crossword puzzle or even a small game to keep them entertained. Try our Doctor's Bag With Puzzle Book – Get Well Gift Basket.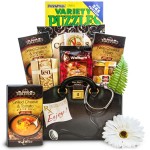 When you get the sad news that a child is ill, cheer them up with one of our fun get well basket filled with comforting treats, teas, fun games or even a beautiful music box. Try our Feel Better Soon – Get Well Gift.
Find and send the best Get Well Soon Gift Baskets to Canada. Show how much you care and wish them a quick recovery and send them a Get Well Soon gift Basket to USA.
Related Links: